Camping under the mighty Trollveggen
Experience camping under the mighty Trollveggen. Trollveggen Camping has many different terraced levels, with nice flat areas for tents, mobile homes and caravans. As a guest at Trollveggen Camping you can choose yourself where you wish to park. Whether you choose our marked spaces (100–150 m2), with electricity (10 Amp), or wish to stay in other areas on the camping grounds, we feel certain that you will find a place that suits your needs.
Firm ground, easy and good access.
The Camp site is open:
10th of May – 20th of September
We are listed as a NAF-camping and NBCC-camping.
41 Spaces with electricity
100 – 150 m2 Large spaces
Wifi Free
Facilities
Reception with kiosk and chosen groceries
Covered BBQ site with bbqs and fire place
Playground
Exciting path along Rauma River and Eiafossen
40 sites with 10 Amp electricity
Well maintained grass lawns all over the camp site
Private fishing grounds along Rauma River
Åndalsnes town centre, 10 km away
Cafe and souvernirs at Trollveggen
Free WiFi throughout the camping area
Sanitary building which open 24 hours;
Heated floors
cold and hot water
bath rooms with showers
toilets
disabled toilets/family room/nursing room
kitchen
laundry room
waste room (for portable toilets)
outdoor tap.
Next to the sanitary building you will also find
Waste station for mobile homes
Garbage bins
External tap for washing cars and filling water
Charger for electric car
Camping site map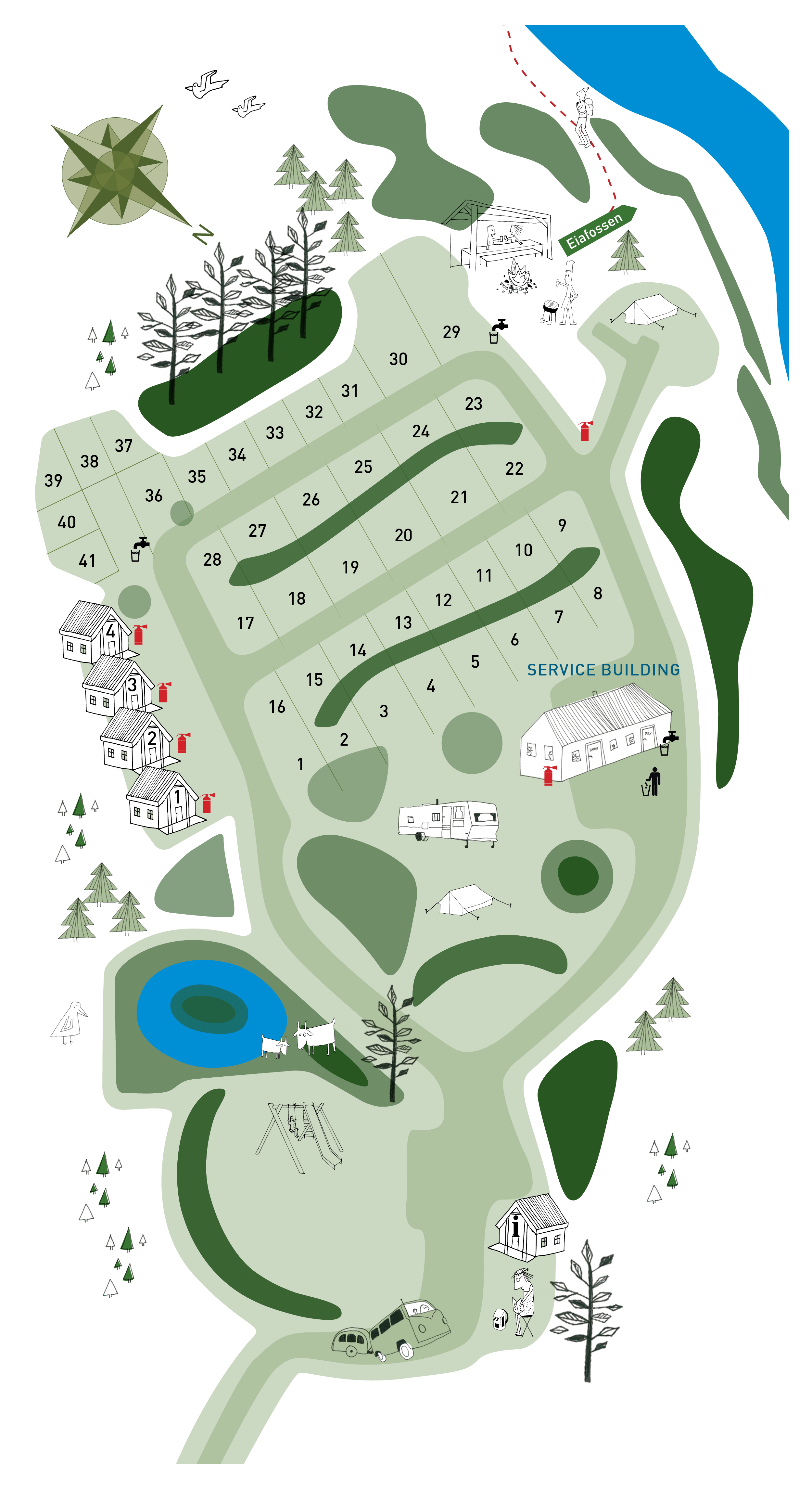 Prices 2024
Price per person (above the age of seven, free for kids younger than seven)

per night

NOK 20,–

Car and caravan

per night

NOK 300,–

NOK 300,–

NOK 300,–

NOK 60,–

Groups travelling in large bus

30 – 50 persons with private tents, per night

NOK 2600,–

Groups travelling in small bus

10 – 29 persons with private tents, per night

NOK 1800,–

NOK 20,–

Washing machine

NOK 60,–

Dryer

NOK 60,–